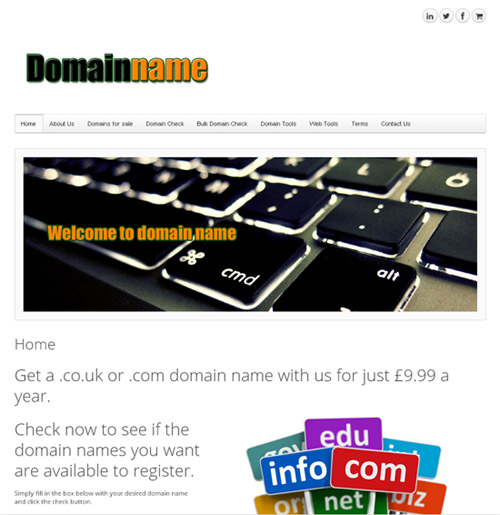 Getting a good domain name is very important for all business's to protect a companies brand and reputation and makes it stand out from the competition. Your websites domain is also important for search engine rankings as using keywords in your domain name is a good way to be found on the internet.
You can use our sister website domainname.co.uk to register domain names.
We have put together lots of great domain tools for you to use for searching domain information or doing whois lookups.
Here is the full list of tools available on domainname.co.uk
Domain check
Bulk domain check
Whois lookup
Domain typo generator
Hack domain name generator
DNS query
Lookup
Reverse lookup
Ping
Trace route
Link extractor
Broken link checker
Whats my ip address
Port scanner